Darren Dockter, Jeff and Sara Stoner
"To provide attainable E-bikes that allow our clients to be more active, to spend more time outdoors and to smile at the freedom of riding. "
-Darren Dockter, Jeff & Sara Stoner
High school sweethearts, Jeff and Sara Stoner are well known business owners in Calgary, Alberta. They founded revolve furnishings in 2002, and for 18 years worked hard turning revolve into the premier modern furniture store in Alberta. They have recently moved on to adapt to the changing economy and to spend more time with their four children. Jeff says "Dr Stoner Bikes is about positive living and actively enjoying more of our great outdoors. Since childhood riding a bike has represented freedom to me."  
Sara joins in "when I rode up a hill on an e-bike for the first time I giggled like I was 10 years old again, that is fantastic. I want others to feel that same feeling, riding an e-bike is freedom."  
Darren Dockter, comes from a career in sales and marketing, and after years of doing the "same old" has has decided to put his entrepreneur skills into passion for riding bikes, especially e-bikes. Darren says: " I have switched careers into something meaningful, everyday I enjoy helping my customers fall in love with the thrill of riding an e-bike."
If you want a good quality bike at the best price without giving up service, we are for you. Why? Because we keep it simple! Our years of business experience has taught us what matters and what doesn't. To reduce cost we volume purchase direct with our bike manufacturers and focus on low overhead to be able to offer bikes for thousands less than at other bike stores. In Calgary test rides and a mobile repair service ensure you are getting the right bike and not having to worry about issues when they arise.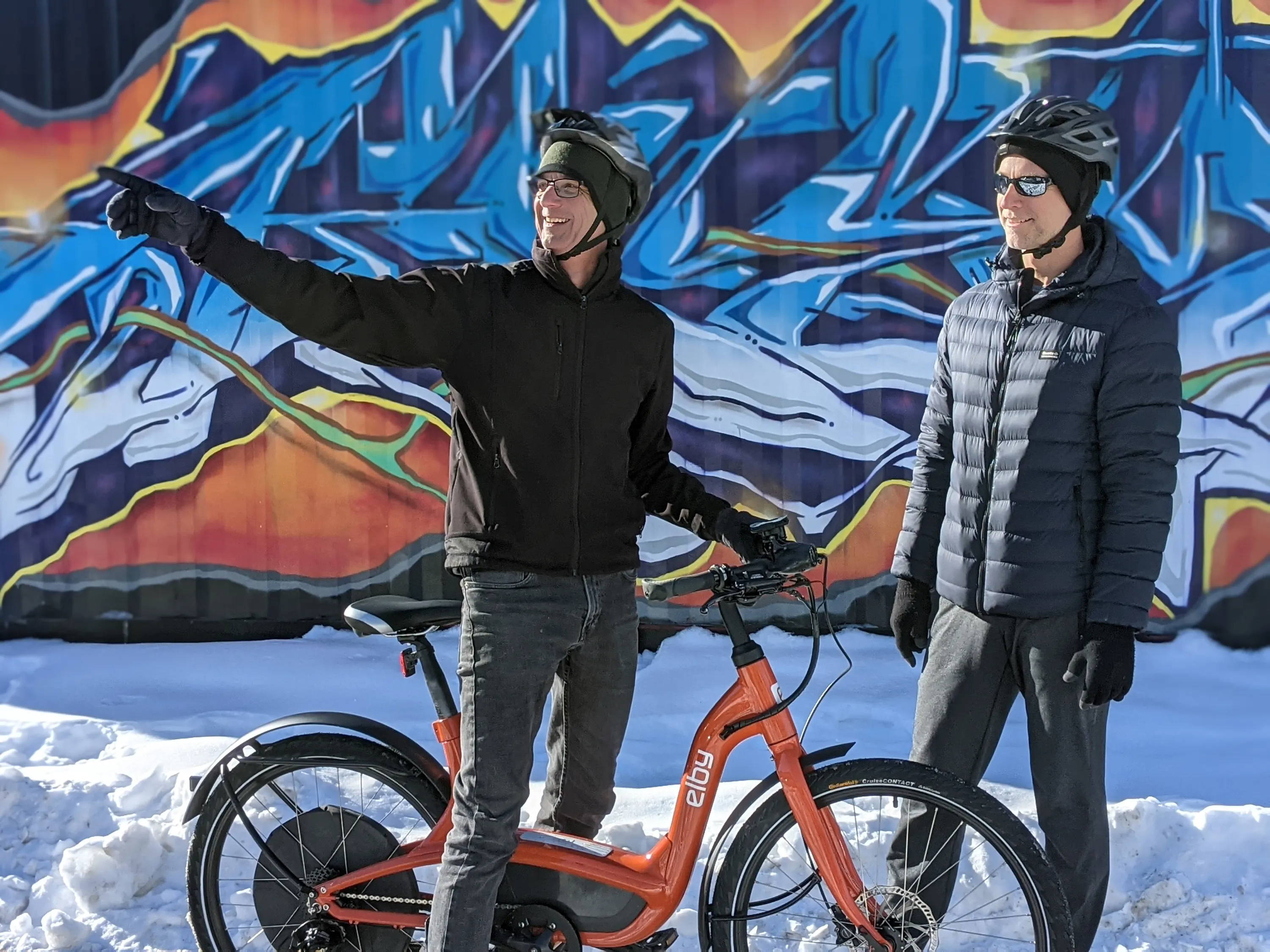 Nothing compares to the simple pleasure of riding a bike